Better than the Best Ever Strawberry Shortcake Recipe
This post may contain links to affiliate websites, such as Amazon and we receive an affiliate commission for any purchases made by you using these links.
When I'm in the mood for strawberry shortcake, I usually head to the store and pick up those little circular sponge cake things. But after picking some delicious fresh strawberries at a local nursery, I knew that store bought cake was just not gonna cut it.
So I made homemade strawberry shortcake for the first time ever. And after tasting it, I will never buy it from the store again. EVER.
If you want your strawberry shortcake recipe to be better than the best ever, read on! This is also the easiest recipe ever which is good for all of you out there who are like me and can use some help in the baking department!
Ingredients:
3 pints Fresh strawberries
2 1/4 cups all purpose Flour
1/2 cup Butter (or shortening)
Recipe (adapted from allrecipes.com)
Preheat oven to 425 degrees. Grease and flour one 8″ cake pan.
Slice the strawberries and toss them in 1/2 cup sugar
In a medium bowl, combine flour, baking powder, 1/4 cup sugar and salt
Cut in the butter (or shortening) until the mixture resembles coarse crumbs
Make a well in the center and add a beaten egg and milk. Stir until just combined.
Pour the batter into the pan. Bake for 15-20 minutes until golden brown. Let cool.
Top the cake with Cool Whip and strawberries
This cake is more like a biscuit consistency. At first I was skeptical but it is oh so yummy. Because it more biscuit than cake, it does not get soggy from the strawberries and cream.
Yummy goodness in every bite.
Have you picked any fresh strawberries yet this year? It's one of my favorite things to do in the Spring.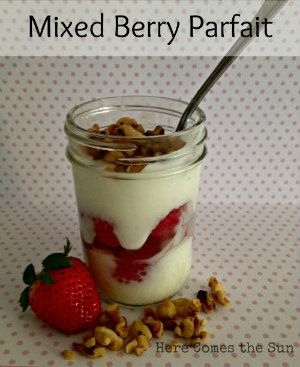 Be sure to stop by my Facebook page today for a chance to win a $50 Pick Your Plum box! The giveaway is only live for 24 hours so enter now!