Today, let's talk about DIY decorations. I love shopping for holiday decorations but let's be honest… they can get pricey. That's why I prefer to DIY-it. Forget the crowded stores. Make your own decor and save yourself time and money. My friend Jocie is the queen of DIY. I "met" her last year when she shared one of her Christmas decorations on my blog. She is here today to share another one of her DIY Christmas decorations: a Pinecone and Burlap Christmas Bunting.
I love Christmas…almost as much as DIY. I'm Jocie (pronounced Jah-see) and I'm so excited to share with you my simple burlap and pine cone bunting. If we haven't met, my hubby, me and our two best friends, Kim and Fred run the blog, One Project Closer. While the boys tackle the hard-core projects, I craft and DIY decorating our home in thrifty and fabulous ways! Meanwhile, Kim works behind the scenes to provide the best and most up-to-date Home Depot coupon on the web. We'd love to have you stop by and follow us on Facebook or Pinterest!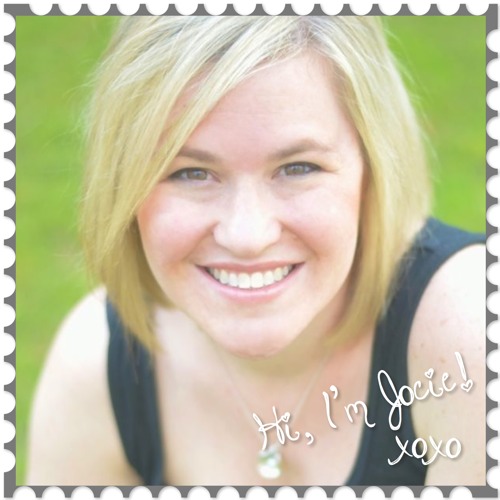 I love this Christmas bunting with burlap and pine cones because I used supplies I used on hand, and even if I had to buy supplies, it still would have been inexpensive! It also only took me under 30 minutes to make.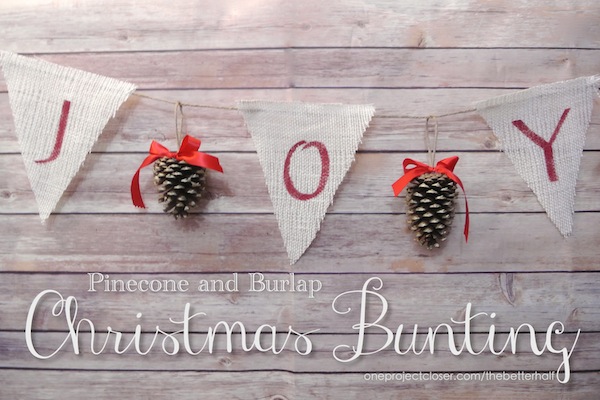 White Burlap

Rope or twine

Hot glue

4 pine cones

Glitter and Elmer's glue

Red paint and brush

Red ribbon
First, I started by cutting 5 triangles using white burlap. No special tricks, I just eyeballed it to be the size I wanted. Then I glued the triangles using hot glue to rope.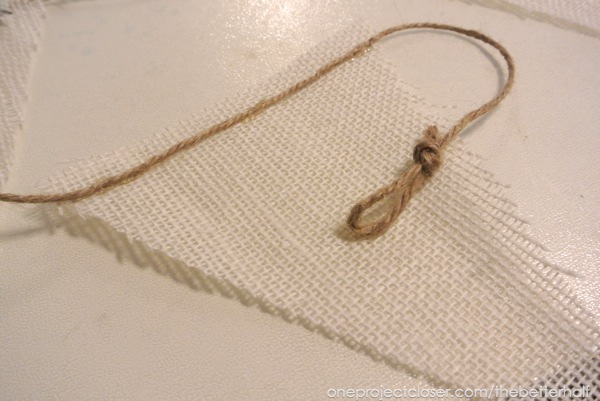 Then I busted out my favorite paint, the new multi-surface paint from DecoArt and a flat paint brush. Again, no tricks, I just painted the words Joy onto the burlap.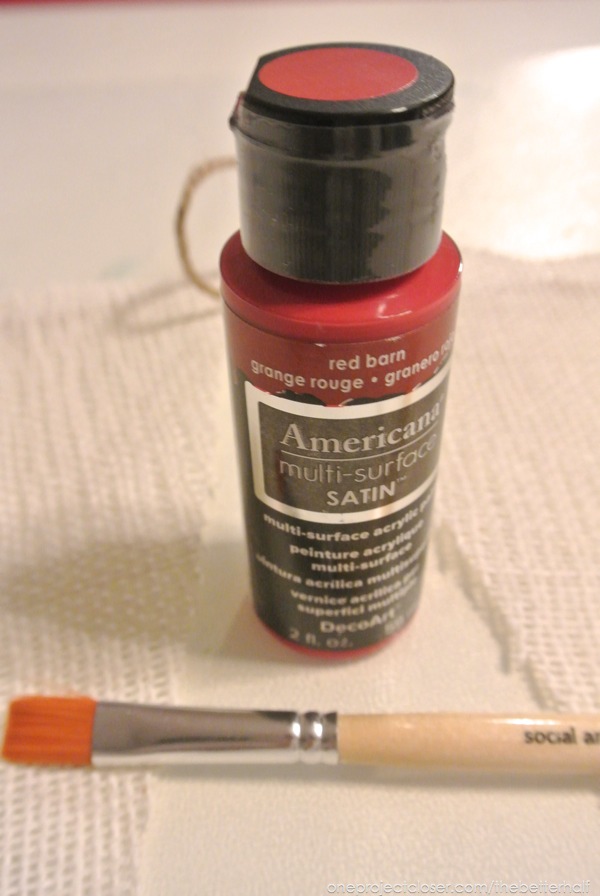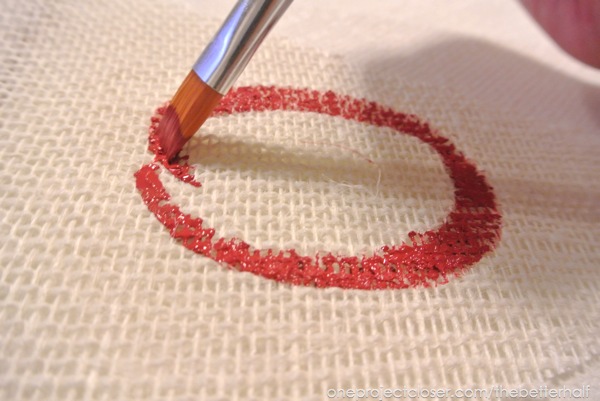 Last year, I had rolled a bunch of pinecones in glue and gold glitter, so I grabbed a few of them and attached a red bow using hot glue.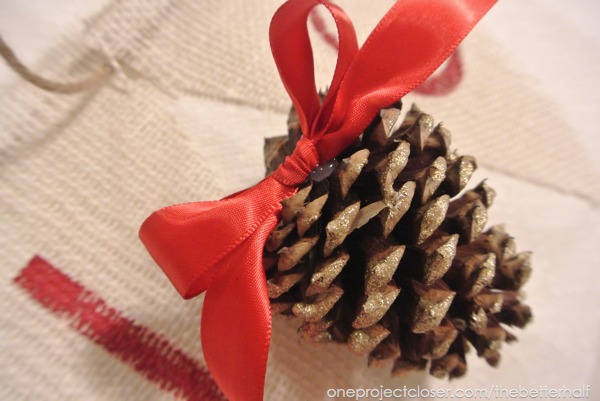 I used a short cut of rope and looped it around the bunting rope, between two burlap squares, and glued it to the cone. I did that 4 times, so that a pin cone surrounded each of the 3 letters.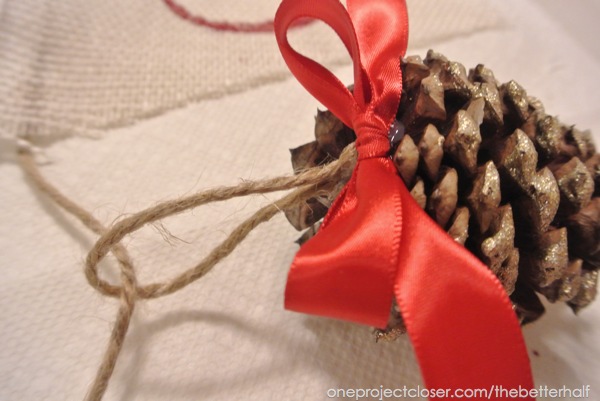 And done! It was that easy and it looks so classy!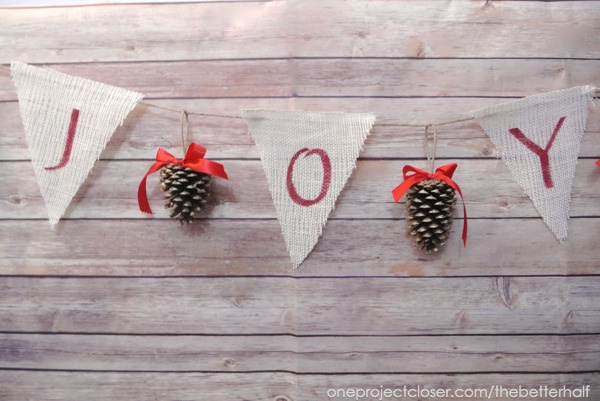 I haven't completed decorated for Christmas yet, but I did pull out a few things so you could get a feel for it! 🙂
It was great meeting you and hope to see you soon at One Project Closer. Don't forget to check us out on Facebook and Pinterest!



Facebook / Pinterest / Twitter / Google + / Instagram